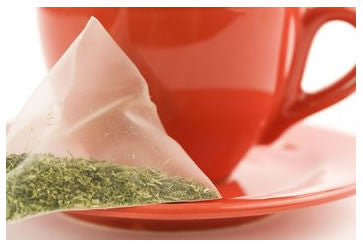 Our Most Popular are Earl Grey Supreme & English Breakfast
Silken Sachets
True tea lovers will tell you that drinking tea from a tea bag usually means sacrificing flavor, quality, and elegance. Not true with our stunning Harney "silken sachets". Harney & Sons use only the highest quality tea leaves and presents them in a lovely silken pyramid shaped pouch. When the leaves expand, the sachet fills and releases the elegant flavor of your choice. No strainers or paper filters are needed. The perfect marriage of loose tea quality and teabag convenience, these sachets meet the demands of the most discriminating tea drinkers. Our silken sachets have proven time and again to be a beautiful, convenient, and consistent way to brew great tea. Each sachet is wrapped in its own nitrogen flushed envelope, which means that all the oxygen has been removed from the envelope during sealing to ensure optimum freshness, and comes packaged in a 20 count Box. We also offer a convenient sampler box for your tasting pleasure. And for extra special gift ideas, Harney's sachets are also available unwrapped and packaged in lovely keepsake tins or individually envelope wrapped and packaged in beautiful linen or wooden tea chests. Treat yourself or someone special in your life to these great sachets. Whichever way you choose, you will not be disappointed!
Below menu reflects retail pricing. Customers with wholesale accounts will be charged accordingly. Prices subject to change without notice.
Categories
» HARNEY & SONS WRAPPED SACHETS (20ct box)
---